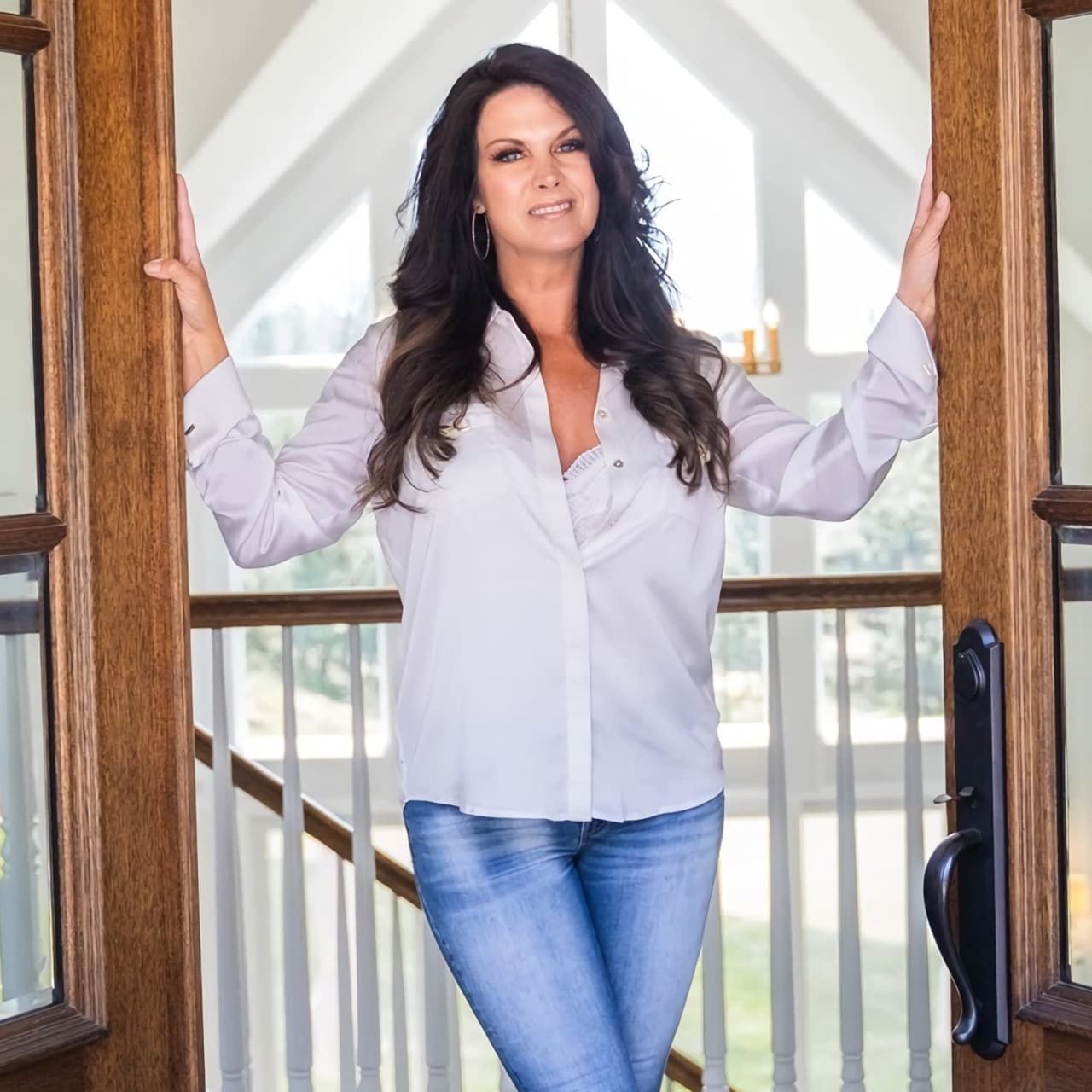 Meet Brenda
Brenda Williams has always had a passion for homes. From a very young age, she found homes to be a place of inspiration, comfort, and beauty. Brenda was so inspired by homes that she completed high school early to begin her journey toward her dream career. Brenda has always planned for success and mapped a plan toward her goals. As soon as she graduated high school, Brenda started a house cleaning business as the first step in realizing her dreams. While she experienced great success as a young business owner, she concurrently enrolled in an interior design school. In 1999, Brenda earned her degree in Interior Design from the Sheffield School of Interior Design.
Brenda spent several years designing residential and commercial interiors. She worked with both local and national home builders as an interior designer focusing on designing luxury homes from the ground up. Brenda's knowledge of the building process, products, and home finishes is unparalleled due to this valuable experience. During this time, Brenda took the next step in her career plan.
Brenda obtained her real estate license in 2003. The esteemed experience of working with new construction and interior design set her apart as a real estate agent and proved to be a beneficial asset for her clients in both buying and selling homes. Brenda realized a reputation for outstanding knowledge, impeccable communication skills, and a standards-based work ethic as she represented buyers and sellers for both residential and land deals. During this period of achieving career prosperity, Brenda met Tobias Williams. They later married in 2011 in a dream ceremony by a private lake surrounded by friends and family. A trip to Europe for their honeymoon completed their fairytale wedding.
In 2013, Brenda received her Broker License and formed Brenda Brown Luxury Homes, Inc. Brenda Brown Luxury Homes is a boutique real estate brokerage focusing on exceptional customer service in the upper tier of the market. Brenda was recently awarded the prestigious Certified Luxury Home Marketing Specialist designation with Million Dollar Guild status from Luxury Home Marketing. Brenda strives for excellence and higher education in her field and continues to receive designations to better herself as a Broker. Her accreditations include; New Construction Certified, New Home Specialist Certified, and CRP (Certified Relocation Professional) accreditation.
Brenda is a person of great integrity. She is focused on always doing her best in every aspect of life. She sets goals with clarity and a plan and will work tirelessly to achieve those goals. This became evident when Brenda and Tobias decided to start a family. Their journey to have their first beautiful baby girl, Ava, in 2015 was realized through determination throughout the in vitro process and believing in dreams. After a couple more rounds of in vitro and perseverance, baby Aliyah was welcomed to the family in 2017. These treasured girls have completed the circle of the family for Brenda and Tobias. Currently, Brenda, Tobias, Ava, and Alliyah reside in Roseville. Brenda continues to realize her dreams through her family, prosperous business, entertainment, travel, and fitness.
Brenda never ceases to earn her clients' respect and loyalty. Her impeccable professionalism and integrity-based standards ensure that her client's best interest is always at the heart of every transaction. Brenda analyses market trends and shares valuable information with her clients. Throughout the entire real estate transaction, you will find that Brenda and her team remain in constant communication. It is these characteristics that lend to why 99% of Brenda's business comes through referrals and repeat clients. Brenda Williams is a leading broker in boutique real estate. Her exceptional customer service in the upper tier of the market ensures that she will continue to be a leading broker for years to come!